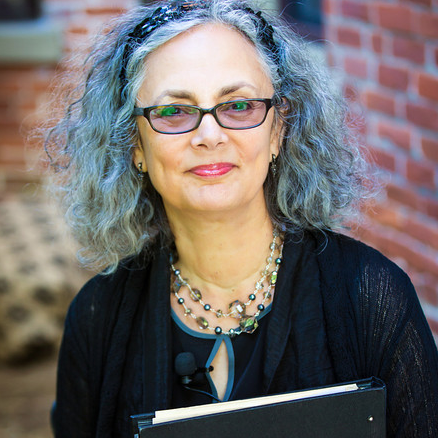 Experience is one of many things I bring as a celebrant. As a full-time professional wedding officiant, I have performed literally hundreds of weddings and have countless ideas.
I began officiating weddings in 2005. Becoming a celebrant has been one of the greatest joys of my life. I honor many philosophies, beliefs and traditions - secular, spiritual, and interfaith. However, as a Humanist Celebrant, I do not conduct worship services. I will create a wonderful and unique ceremony that respects and reflects your values, your style, and your life.
My previous background is in three diverse fields: religious philosophy, music, and social justice. Each of these experiences contributes to my world-view and informs me in this wonderful work.
From 1990 to 2006 I worked as an educator and advocate in the battered women/anti-rape movement, teaching, and working for social change. In my younger years, I was a hard working musician, singer and songwriter, performing on stages from New York City to Europe. My formal education, however, was in religious philosophy at Temple University.
My work as an advocate has taught me to be a better listener, and reinforced my core beliefs in peace and justice.
My experience on stage gives me the voice and confidence to perform your ceremony in a meaningful and clear way. Everyone will hear and understand what is being said.
And my long-standing, deep interest in world religions and philosophies, combined with my training as a celebrant, gives me a broad understanding of the meaning and use of ritual and ceremony.
I live in Saylorsburg, PA, with my husband of 35+ years and our Springer Spaniels. We are proud grandparents, avid gardeners, and active in social causes and the arts in our community. I am a graduate of the Celebrant Foundation and Institute, and a certified Humanist Society Celebrant, as well a member of other clergy and wedding associations. I lead a spiritual congregation, Freedom Fellowship of the Poconos providing services to our members.
Here's an article article about me, you may enjoy, and please check out my column - I have been writing about weddings for the Pocono Record (USA Today) since 2006. I'm included in Life-Cycle Ceremonies: A Handbook for Your Whole Life, and featured in the Marlo Thomas book - It Aint' Over... Till It's Over, and author of The Orange on the Plate, a Liberated Seder.
I am an instructor at the Celebrant Academy - which offers on-line courses preparing contemporary Celebrants, and those new to Celebrant or officiant work.
Listen to Lois on the "Put A Ring On It" podcast.
Lois Heckman is fully insured.
Couple's Choice award on Wedding Wire every year since 2006
and now on The Knot